Local businesses will share the stage with some of the world's biggest brands like Google and Qantas, at the 2018 Careers & Education Expo to be held at Cronulla Sharks Leagues Club, on Wednesday 15 August 2018.
Up to 1000 year 10-12 students from across the Shire will get the chance to glimpse a range of job and career options from more than 30 stallholders including local businesses, University and TAFE advisors and industry and trade experts at the event, initiated by Cronulla Sharks and its development partner Capital Bluestone.
With a focus on delivering real outcomes for young people, it's expected that many students will also walk away with the opportunity for internships, work experience and casual work opportunities.
This is the third time Capital Bluestone and the Sharks have hosted the Careers & Education Expo.
Capital Bluestone Managing Director Ben Fairfax says it has gone from strength to strength.
"In previous years we've had great success giving young people an insight into the range of careers available to them through the Careers & Education Expo."
"In 2018 we are taking that a step further by bringing together employers and students and facilitating real-world work experience."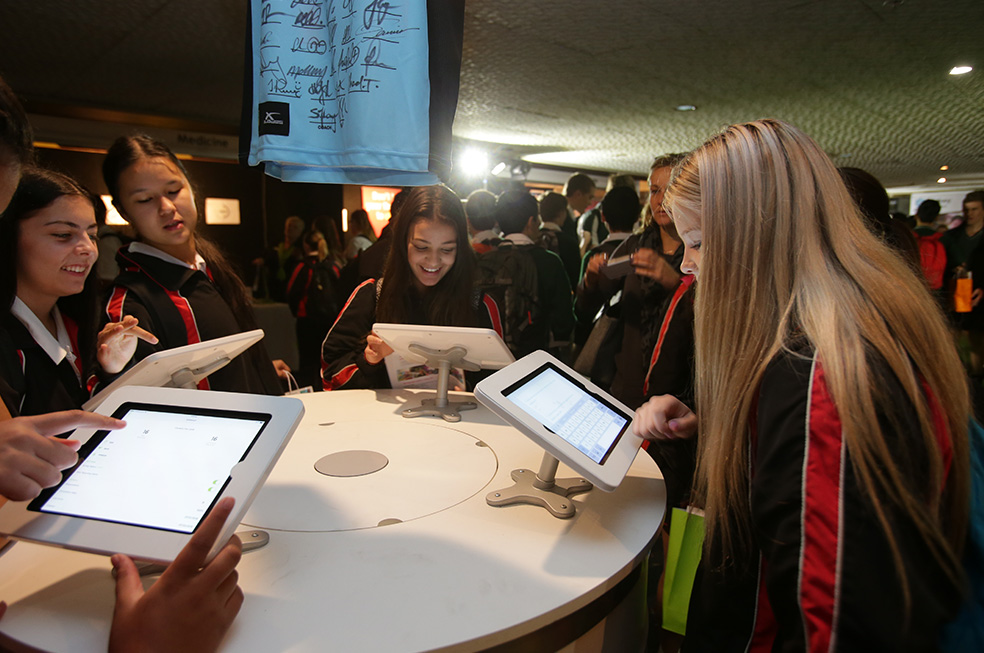 Sutherland Shire Council are getting right behind the Expo along with organisations across a whole range of industries from hospitality to construction, fitness, technology, and the emergency services.
"We are so excited to have a fantastic mix of local and iconic larger businesses supporting our young people to find their way into work experience and future jobs and careers," Mr Fairfax says.
Cronulla Sharks Football Club CEO Barry Russell says the Careers & Education Expo had become a key focus for the club as part of its Sharks Have Heart Community program, of which development partner Capital Bluestone is a Platinum Partner.
"We're excited to partner with Capital Bluestone on this great initiative. They're not just helping deliver the bricks and mortar of our Woolooware Bay Town Centre community, but are committed to driving real benefits for our local area and exposing our young people to some great opportunities."
"As partners we share a vision to inspire, grow, educate and engage our community."
"If we can prepare young people for life after school, this has a flow-on affect throughout our community.
We can't wait to connect passionate young people with the first-class organisations taking part in this year's Careers & Education Expo," says Mr Russell.